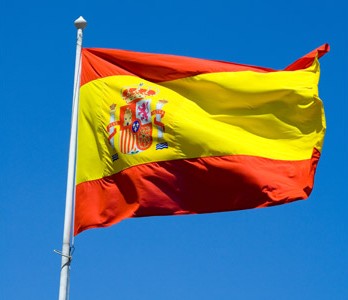 Tweed Valley Spanish Language Conversation Group
Grupo de Conversacion en la Lengua Espaņola de Tweed Valley
---

Welcome and bienvenido to the home page of the Tweed Valley Spanish Language Conversation Group.
Our group is comprised of a very varied group of people from all backgrounds, ages and nationalities, united by our interest in the Spanish language and also in the culture of, and travel to, Spain and all the other Spanish-speaking countries. We are at various levels in speaking Spanish, ranging from comparative beginners right through to native speakers from Spain, Argentina, Peru, Uruguay, Colombia and Mexico (to name just a few!).
We are a social group only and there are no membership or attendance fees.
Our meetings are informal get-togethers where we practice and refresh our Spanish and discuss our travels and experiences around the Spanish-speaking world. The meetings are very social occasions and are a great opportunity to share tips and information with each other. Many of us have made new friends among the other like-minded members of our group.


We meet twice per month in the Regent Cinema, one of Murwillumbah's most iconic art deco buildings - on the 2nd Saturday of the month from 1.30PM to about 6PM and a shorter meeting on the 4th Thursday of the month from 5.00PM to about 7PM. Depending on the weather we could be in the lobby or out on the marvellous balcony.

Just come along and make yourself known!

Address and Meeting Details:

Regent Cinema, 5 Brisbane Street, Murwillumbah NSW 2484.
Google map
Venue telephone: (02) 6672 8265
Notes: Thursday meetings - 2 drinks (wine and beer only) for the price of one, snacks and sweets also available.




Please feel free to contact us to discuss any aspect. Hasta pronto, amigos!
Saludos desde Murwillumbah de John y David


| | | | | |
| --- | --- | --- | --- | --- |
| | | Best viewed at 1024 x 768 | | Last Updated: 29 Aug 2015 |